The Woodlands Neighborhood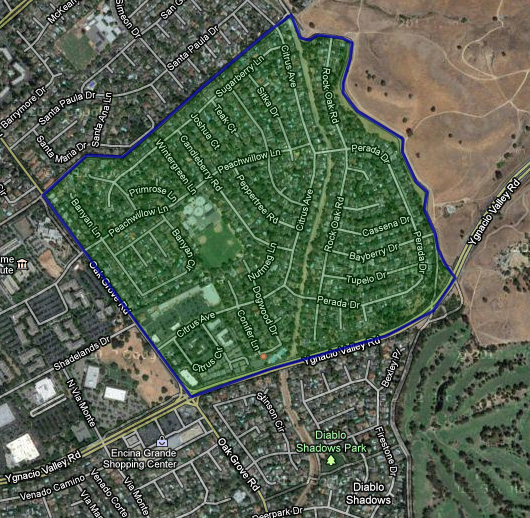 The Woodlands in Walnut Creek, California is one of the more desirable communities in the San Francisco bay area. The neighborhoods within the Woodlands are very welcoming and even convivial. The public school system including Valle Verde Elementary which feeds Foothill Middle School which in turn feeds Northgate High School are all consistently rated at the top among an excellent list of peer schools and are bolstered by extensive parent involvement.  The Woodlands Association has been integral over the past forty years in working with the PTAs & PFAs of the schools in funding significant enhancements to our school facilities, supplementing teachers and teaching resources and from time to time helping expand the actual curriculum.  The Woodlands community is more than comfortable, safe and for the amenities also has a desirable market value range for both buyers and sellers.
The State of California in approving the corporate by-laws, granted that boundaries of the Woodlands Area were to be defined as the interior of the following four boundaries:
The Contra Costa Canal on the North  (Concord/Walnut Creek Border)
Oak Grove Road on the West
Ygnacio Valley Road on the South
The Ygnacio "Relift Canal" on the East
The East boundary is basically the Walnut Creek "Lime Ridge" open space and the "Relift Canal" has been buried in place in the form of a large diameter pipe system immediately next to the current open space hiking and cycling trail.